Hack Classes
Coordinator: Mel Burleigh (Goss) Gossy76@bigpond.com

Judges: TBC
Prize Money/Voucher Value: 1st - $11, 2nd - $6, 3rd - $4
Special Award
Supreme Champion Hack - Sponsored by Saddleworld NT, Trophy, Rug & Ribbon.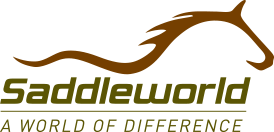 RULES
All Equestrian Rules apply in addition to the following.
These classes are run under

EA

rules and regulations, www.equestrian.org.au
Stallions: Stallions are not permitted in Rider or Hack classes unless otherwise stated.
District Classes: Refer to rule 28 of All Equestrian Rules.
Novice Hack: Horse/pony must not have won a 1st place or broad sash in a Gymkhana or Show in its respective height class.
Pleasure Hack: To be ridden in a snaffle bit and caverson noseband only. No whips or Spurs.

EA

Classes: Both horse, rider and owner must be registered with the

EA

and current financial members.